WORKPLACE
WELLBEING
DELIVERED
Wellbeing programmes that help people flourish and businesses thrive.
On site massage, wellness activities and wellbeing workshops for happy, healthy people.
Wellbeing is at the heart of our company. We've been providing workplace wellbeing services across the UK since 2003 and have a genuine desire to make people's working lives better. With our roots firmly grounded in a holistic approach, we specialise in the strategy, planning and delivery of workplace wellbeing programmes.
Our national partner network of over 300 wellbeing experts, specialist practitioners and wellness professionals help us to deliver a personalised and flexible service. Whatever stage of your wellbeing journey, we're here to help. From standalone wellbeing initiatives to a fully managed, bespoke wellbeing programme you'll find everything you need, all in one place.
Create an energised, happy and motivated workforce

 Improve physical, mental and social wellbeing at work

Attract, retain, recognise and reward

Increase employee engagement and productivity

Reduce absenteeism and presenteeism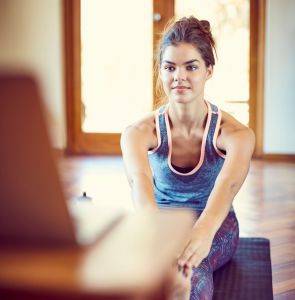 Consultancy and
Bespoke Programmes
Starting with a full wellbeing evaluation, we work closely with you to plan, design and implement a long term wellbeing strategy with measurable results.
Individual
Wellbeing Services
Choose from an extensive range of wellbeing services, encompassing all aspects of wellbeing at work. From mental health awareness to workplace massage, we've got it covered.
Wellbeing Days and Campaigns
Wellbeing days at work are an extremely popular initiative to raise awareness and encourage positive, healthy change. Choose any combination of services and we'll create an engaging programme of events, onsite or online.
TRUSTED BY ORGANISATIONS ACROSS THE UK