Seated acupressure chair massage, workplace massage or on site massage, is a rejuvenating treatment that's ideal for the workplace. Our massage therapists have a specially designed chair. They use a combination of massage and acupressure techniques on the back, neck, shoulders, arms, hands and scalp. We don't use any oils so you don't need to undress. Therefore, you can go straight back to work feeling refreshed and revitalised!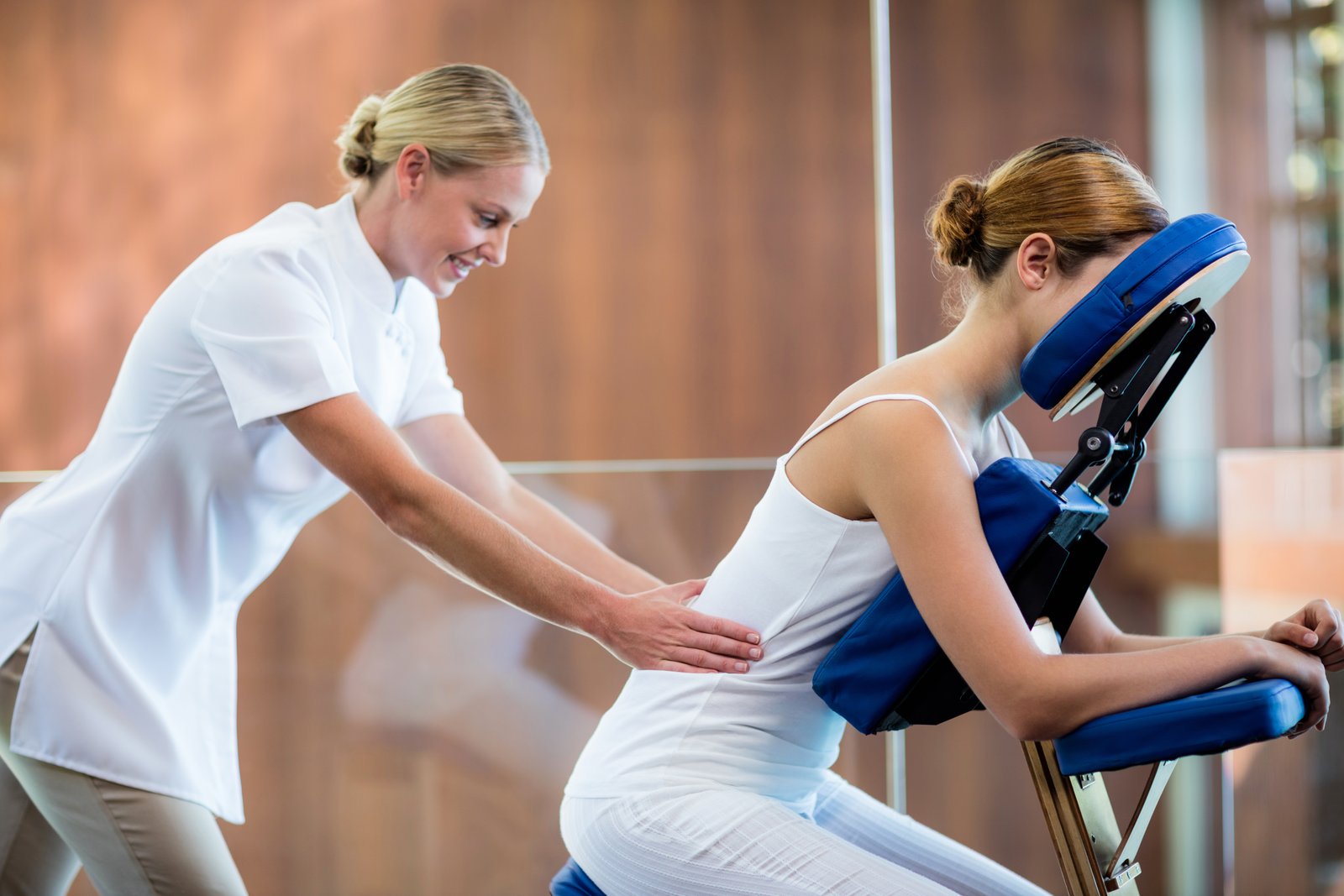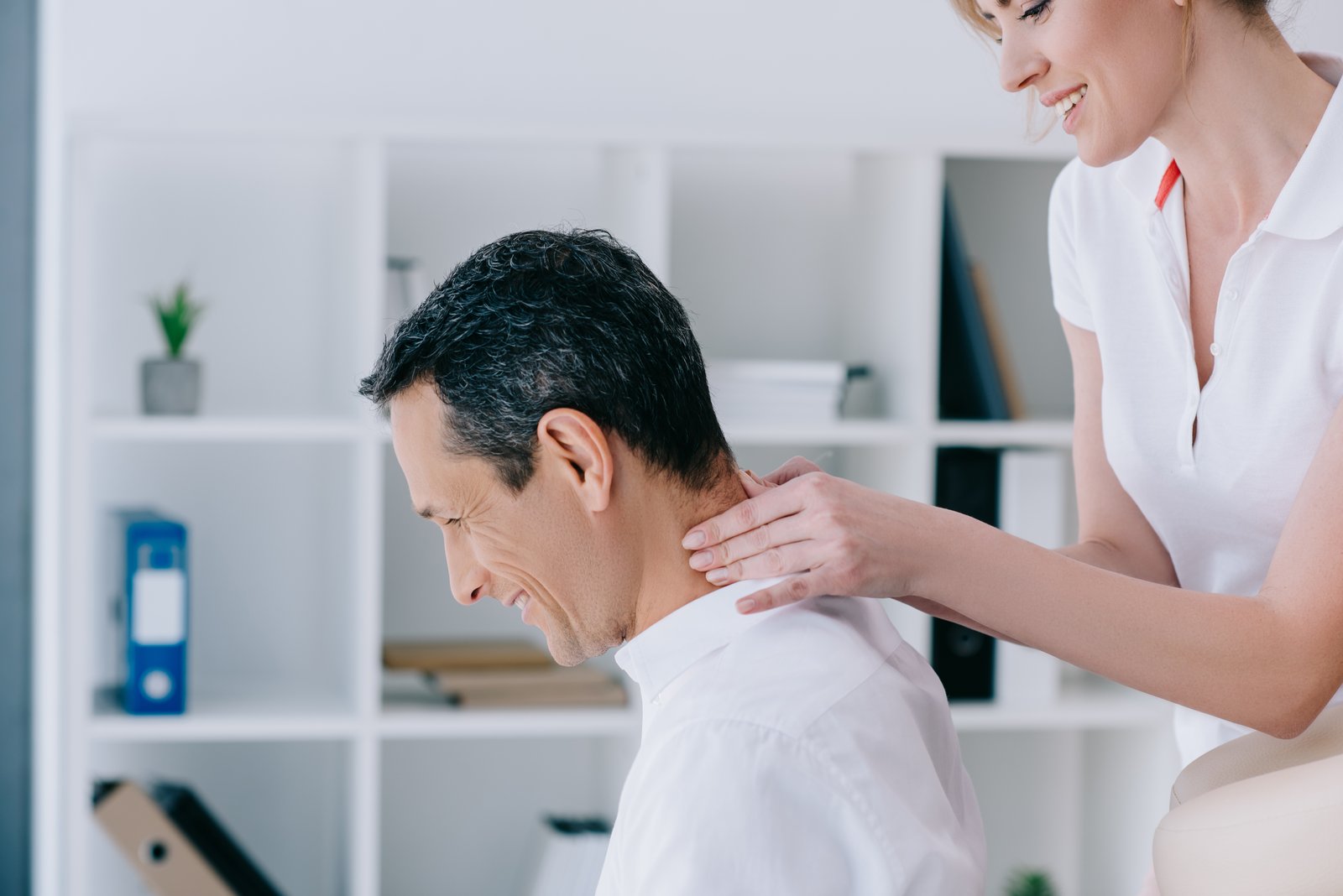 Our quick 'At Desk' reviver massages are perfect workplace massage treatments when time is limited or it's difficult to get away from your desk. Our mobile massage therapists circulate around your office giving stress relieving massages at your desk. We focus on the neck and shoulders and don't use any oils. Above all, staff can get straight back to work with minimum fuss and disruption!
At Desk massages are flexible and convenient. So, they are a popular choice for wellbeing days and health awareness events in the workplace.
HOLISTIC

& DEEP TISSUE MASSAGE
In office holistic massage and deep tissue massage are the perfect way to reward employees for their hard work. Holistic Massage at work is a wonderfully relaxing treatment both physically and mentally. Gliding and kneading movements are used to help to release tension in the muscles and is particularly effective for stress relief. Deep Tissue Massage is a more remedial treatment. It can be used to treat and prevent soft tissue strains, sprains and pain, for instance. Firm pressure is used to create deep tissue release relieving muscle tension and helping with toxin removal.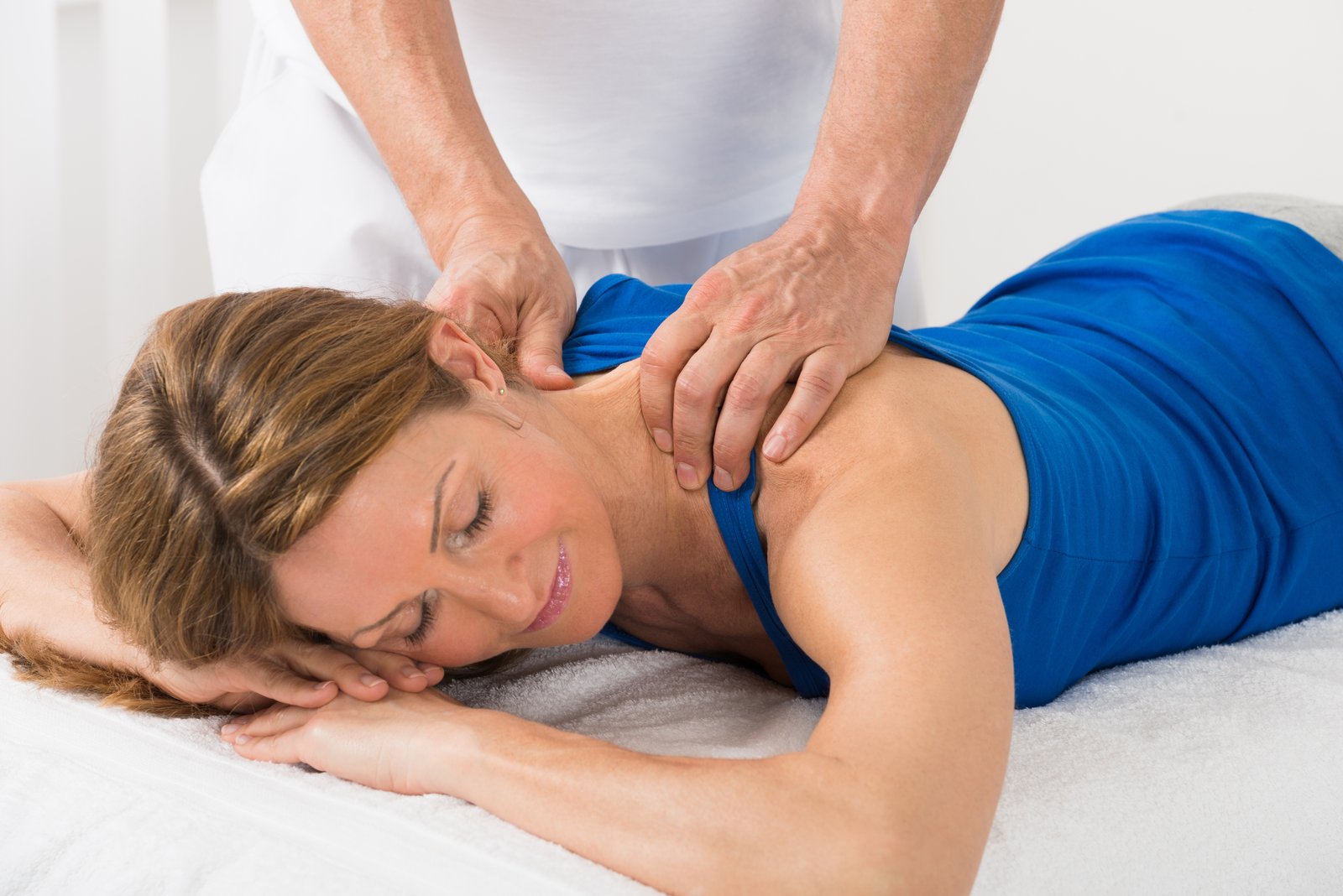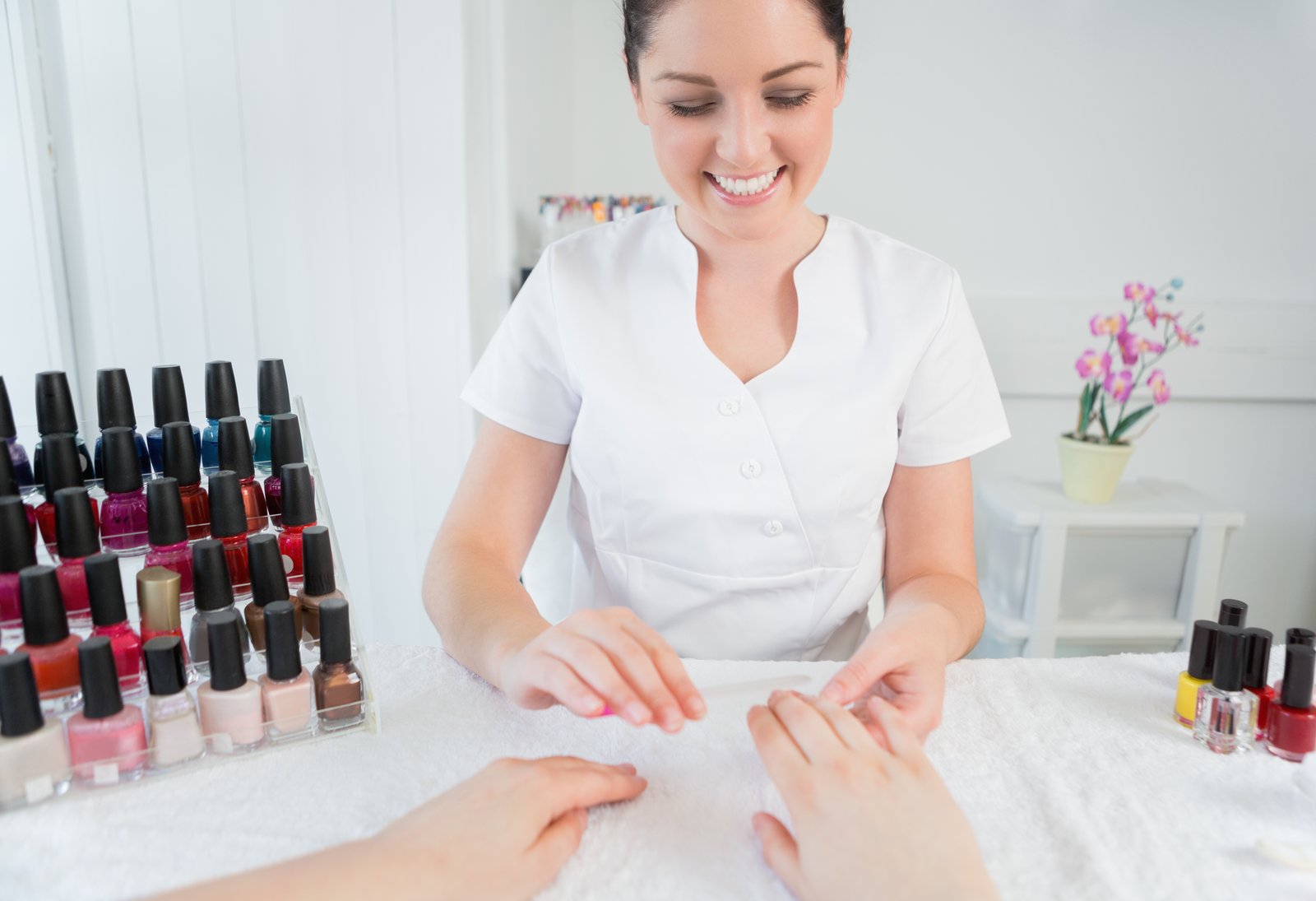 Getting a manicure is a feel good thing so sit back and relax whilst our mobile beauty therapist pampers your hands or feet. Your manicurist will bring everything needed for your manicure at work. Manicure treatments can improve the strength and texture of your nails and leave skin soft and smooth.
The soothing nail treatments for the hands or feet range from 10mins to 60mins leaving your nails looking polished and perfect.
In addition to workplace massage, we have a host of complementary and alternative therapies available on request:
Indian head massage
Reflexology
Reiki
Sports & Remedial Massage
Aromatherapy
Acupuncture
Shiatsu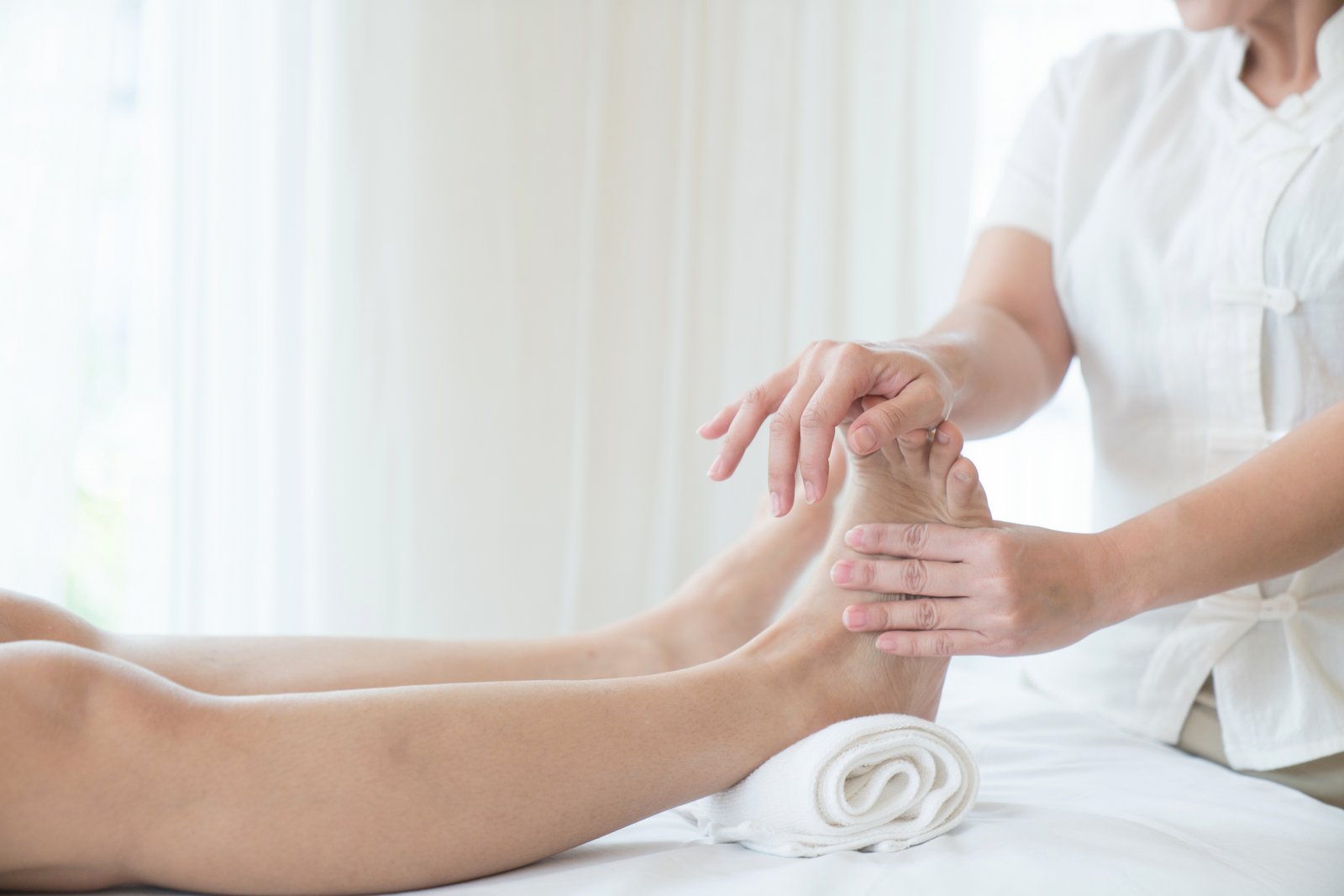 TRUSTED BY ORGANISATIONS ACROSS THE UK


"We have found On Site Massage Company to be very friendly, professional and accommodating in all our dealings with them, even when most of our requests are very last minute! The service during bookings has been flawless and all the therapists we've met were brilliant. Couldn't be happier."


"Seamless, really efficient booking, service and delivery. The actual session was perfect, right amount of time and great therapist. Sharon Marie was really professional and the team said it was brilliant. We will absolutely use this service again, great value for money."


"The whole package, from booking with Andrea, through to the therapists, Amanda and Sue, arriving and administering the massages was first class. Everyone I dealt with was really friendly and I wouldn't hesitate to use your company again."


"We were all very happy with the service. Everything ran smoothly and we will be organising sessions on a monthly basis. Company is great, service fantastic and we look forward to our next booking."


"The sessions are going down very very well with staff reporting a huge difference to their general wellbeing from just one 15 minute massage. Many people have said they have slept better, found themselves less stressed and more able to cope, and a general feeling of calm and happiness so thank you to everyone!"


"Very easy to book and great customer service. Both practitioners were lovely and I have had great feedback from my colleagues who had massages."


"The team that I have had the pleasure to deal with have all been fantastic. The therapist was lovely and the bookings team wonderfully polite, helpful and informative. Good value and very well received."


"On Site Massage delivered fantastic workshops at Toshiba and exceeded expectations. They have an excellent team who are helpful and professional."


The On Site Massage Company have been wonderful and helped us fulfil our needs right from the start. The free massages for our customers went down a treat during our event and our therapist was really friendly and lovely. We wouldn't hesitate to use the company again and will recommend them to all of the other IKEA stores nationwide.
